What Makes Our Campers So Cozy and Comfortable?
Experience the allure of the majestic Icelandic landscapes like never before in our one-of-a-kind campervans, meticulously crafted with precision and unrivalled expertise.


Sleep Like a Baby
Begin by bidding complicated bedding arrangements farewell. One of the most comfortable beds you'll find is in one of our campers' super-magical sofas.


Under the Star-Studded Sky
Check out the breathtaking panorama sky roof of the Highlander Camper. For you to fully comprehend Iceland's breathtaking beauty, we've cut a window into the sky.
Paint the Night
Use the mood lighting provided to get into the groove. We have a color that will go with your mood, whether it be relaxed serenity or disco dynamite!



Who Requires a Sleeping Bag?
Throw away your old sleeping bags and cuddle up under one of our plush goose-down duvets to get some rest before your next adventure!
Your Happiness is Our Priority
For those planning to unearth the wonders of Iceland, you've hit the sweet spot. Cozy Campers features a broad spectrum of thoughtfully designed, quality campervans.
Advantages of Renting our Campers
Complimentary WIFI
Zero-cost transportation
Inclusive CDW insurance
Unrestricted travel distance
Fuel discount card
No-charge camper cleaning
Included 24% VAT
Tablet Featured in Every Campervan
To ensure your security and convenience, every camper we provide is equipped with a tablet. This device offers an unlimited, complimentary WIFI hotspot and a collection of apps designed to guide your journey through Iceland and beyond.
Cutting-Edge Heating System
Alll of our Campervans feature heated beds and are ensured to supply warmth all night long. Each camper is equipped with a dual charging system for your convenience.
Cozy Campers Chronicle
Prepare to enjoy a midnight sun soak or cozy up in your campervan while the northern lights dance above you. Every corner of this enchanted country reveals a scenic combination of UNESCO-listed locations as well as hidden gems that are thought to be off the beaten path, making camping in its breathtaking landscapes a dream journey that awaits you.
Continue Reading The Best Campgrounds in Iceland, Discover Iceland's Charm
Iceland, a Nordic island nation, gets its exceptional cuisine from its cultural roots in Scandinavian gastronomy established when the Norse Vikings first settled here around the 9th century. The cuisine primarily revolves around staple ingredients, including fish, bread, dairy, potatoes, and lamb owing, in part, to the country being surrounded by the ocean. 
Continue Reading Exploring the Delicacies of Icelandic Cuisine – An In-depth Review
Deploying an intoxicating mix of otherworldly landscapes, natural wonders, and rich cultural experiences – Iceland is an inspiring destination that surpasses expectations. Whether you're an adrenaline junkie, an experiential photographer, a wildlife enthusiast, a gourmand or a nature lover – Iceland offers endless opportunities to enjoy, engage, and explore. 
Continue Reading Experience Iceland: An Epic Adventure Waiting to Happen
The Cozy Crew
Our talented and dynamic group of 17 professionals each plays a special part in defining your camper's adventure. Each camper is meticulously built with expert craftsmanship, our vans are meticulously maintained for every trip, and our customer service experts ensure that every interaction with Cozy Campers is enjoyable. Together, we make up the devoted crew, working tirelessly to achieve perfection and putting our common love of travel into practice by giving you unforgettable experiences in Iceland.
Birkir Benediktsson
CEO
Birkir, our founder and CEO, is leading the way with Cozy Campers, He has extensive experience in both carpentry and mechanics. He created the ideal camper rental experience in Iceland by fusing his skill set with his love of travel and craftsmanship.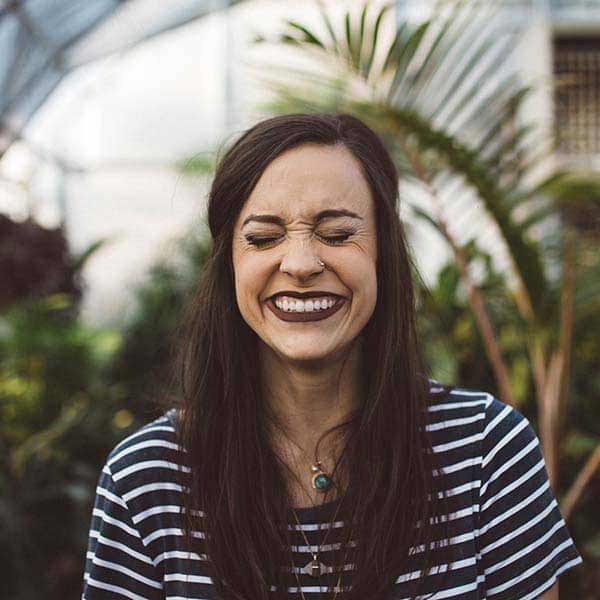 Harpa Sól Benediktsdóttir
Office Manager
Harpa keeps things running smoothly and makes sure that every part of the Cozy machine functions without a hitch, thanks to her keen organisational skills. Harpa is an administrative powerhouse, managing every aspect of our camper adventures, from camper schedules to customer interactions.
Aron Birkisson
Inventory Manager
Aron is our go-to expert for "knowing where everything is," Aron makes sure that nothing ever slips through the cracks by meticulously monitoring and managing each item in our inventory. Our camper experiences are flawlessly outfitted for each adventure thanks to him.
From our Instagram
Contact us today and start your journey
We at Cozy Campers are always thrilled to chat with fellow travel enthusiasts. Whether you're planning your first road trip or you're a seasoned camper, we're here to answer all your queries and guide you through our rental process
Office
Kársnesbraut 106
200 Kópavogur Iceland
Opening Hours
Mon- Sun: 8am – 5pm

Via Email
info@cozycampers.is


Via Phone
Tel: +354 – 519 5131